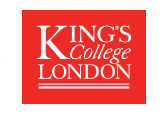 King's College London
Congratulations on your outstanding achievement!
Your special day deserves to be shared with your loved ones who couldn't be there to witness it. To capture every precious moment of your graduation ceremony, we are offering a high-definition Digital Download that features complete coverage of the event, including the unforgettable moment when you receive your award on the centre stage. For your convenience, USB keys will also be available for purchase at our sales desk during the ceremony.

As part of our commitment to reducing our carbon footprint, we encourage you to choose the digital download option. By doing so, you'll be contributing to the preservation of our beautiful planet. If you encounter any issues ordering through our online system, please feel free to visit our sales stand at the event, where our team will be happy to assist you in placing your order.