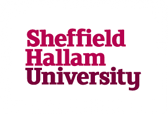 Sheffield Hallam University
Congratulations on your achievement!  Remember your special day and share it with family and friends.  Watch full coverage of your graduation ceremony including academic procession and speeches, plus all graduates crossing the stage are included.
In an effort to reduce our carbon footprint, we would encourage you to purchase a digital download, this will lessen the impact on our beautiful planet and save you the cost of postage.
Once we have uploaded the ceremony film, you will receive an automatic email allowing you to download the ceremony directly to your computer.